Helical Coolant Hole Rods and Preforms
H.B. Carbide Company now offers two hole 30° spiral coolant fed product in standard, special length, and preforms on request.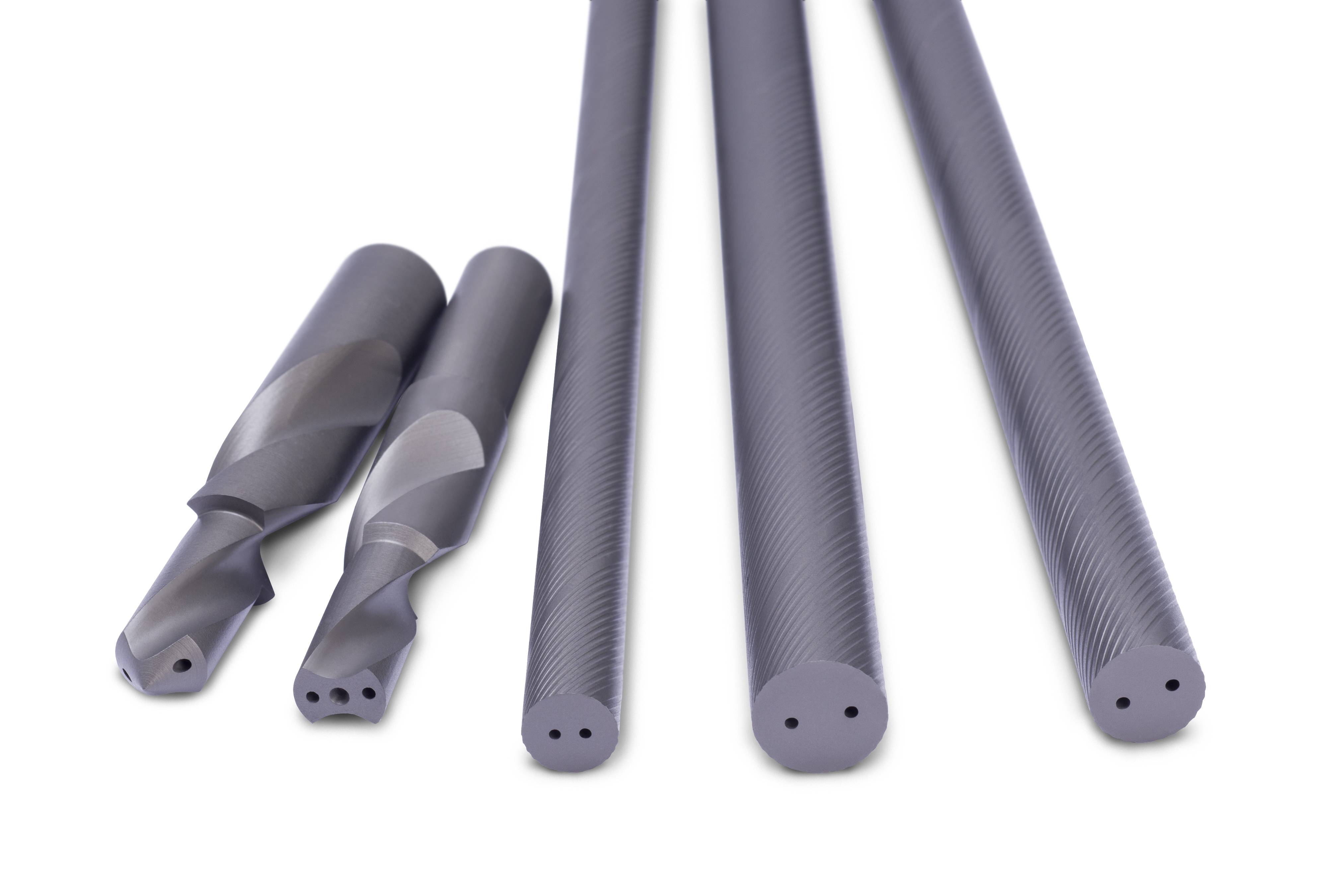 The helical hole rods are available in the standard length (330mm from stock. Current size ranges from 10.8mm to 19.8mm). Additionally, all products are Sinter HIP'd.
Custom preforms are available:
Flutes
Diameters
Custom lengths with centers (lapped if required)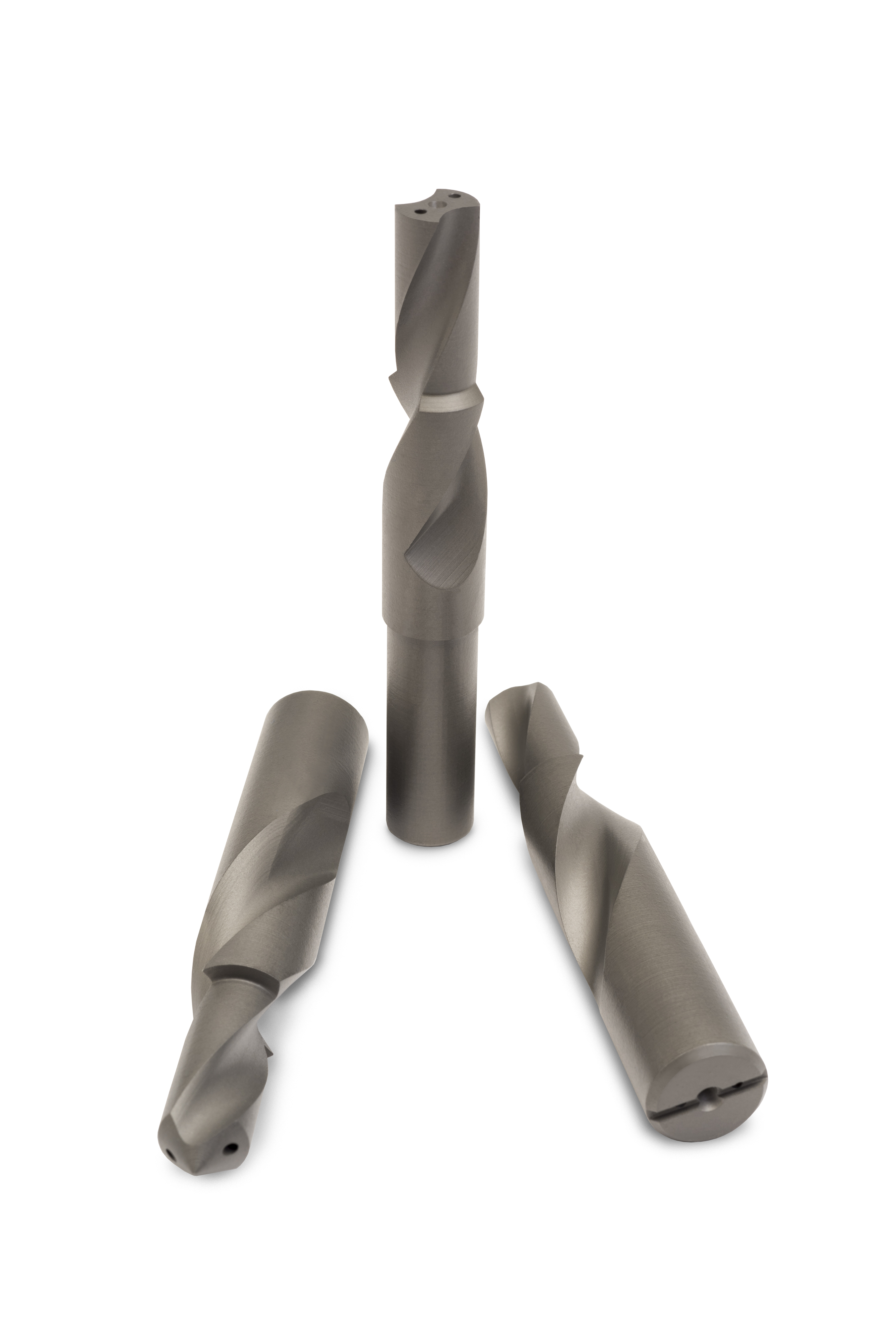 Our goal is to provide you with near net shaped preformed blanks with minimal grind stock which will save you finish grinding time and costs.
Helical Coolant Hole Rods and Preforms ship within 6-9 working days. For more information please contact sales@hbcarbide.com